"Every great journey begins with a first step"
Watch the video presentation:
We have created this line of innovative products, of great utility and effectiveness, distributed using the most current technologies and social tools.
Today the customer is informed, reads catalogs, "travels" on the internet and finally arrives in Travel Agency where the Agent is expected to a total knowledge, at 360 ° on each topic and destination. The Client not knowing the hard daily work that the Agent carries out expects that the "knowledge" of tourism and more, is at his disposal.We have thought of a product that will help your work in some way.
We come from over 30 years of experience / man in Tourism and we know how difficult it is today to operate in this sector. Tour operator catalogs have not changed much in the last 15 years but above all, not much space has been given to information once at the destination. Yes there are beautiful State or City presentations and sufficient details of hotels that allow the choice of travel but in our view there is not that part, perhaps more interesting, that fills the typical days of the Client once the destination of the trip is reached. Skip the various basic excursions that allow you to get to know the city in an approximate way, so here is a series of information that is currently awaited by the customer who has changed his way of understanding the stay or the visit of a city. It is a fact that travelers today are subject to stimuli deriving from television transmissions, films and newspaper articles. It is also a fact that, for example, those traveling to the USA visit Eataly and wish to have dinner or at least see a restaurant by Joe Bastianich or Gordon Ramsey. The traveler is becoming more and more an "explorer" and sometimes wants to move like a "local" through streets, shops, street food, bars and restaurants.
CITY TELLER(and will follow Mountain, Spa, Food and … Teller products) wants to be an information and support tool for your work. We produce monthly newsletters about different cities with high tourism potential in the world.
CITY TELLER VIP is a product designed for the Travel Agent who wants to give his Client the most information and suggestions to move almost like a "local" in the main tourist destinations in the world. Just fill in the attached form (link tab) as completely as possible and you will receive a NEWSLETTER dedicated to your customer with suggestions on:
What to do / What to see
Where to go
Where to eat or drink cocktails
Where to shop
How to move
and other news
This service is active on the following destinations:
New York, Boston, Miami, Philadelphia, Chicago, Las Vegas, Los Angeles.
Dubai, Abu Dhabi.
Bangkok, Hong Kong, Singapore.
Sydney.
Tokio, Shanghai, Beijing.
London, Paris, Berlin, Wien.
Download the 20 locations of City Teller for FREE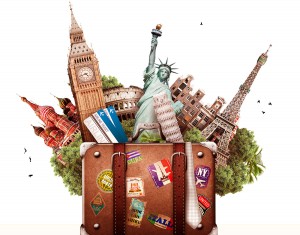 Sign up for our newsletter to receive updates
[newsletter_signup_form id=1]